Experience the Freedom and Flexibility of the EVO ICL Lens
Life is all about the details, and we want you to enjoy every single one. EVO ICL is made for people who want to experience life without the hassle of glasses or contact lenses.
What is EVO ICL?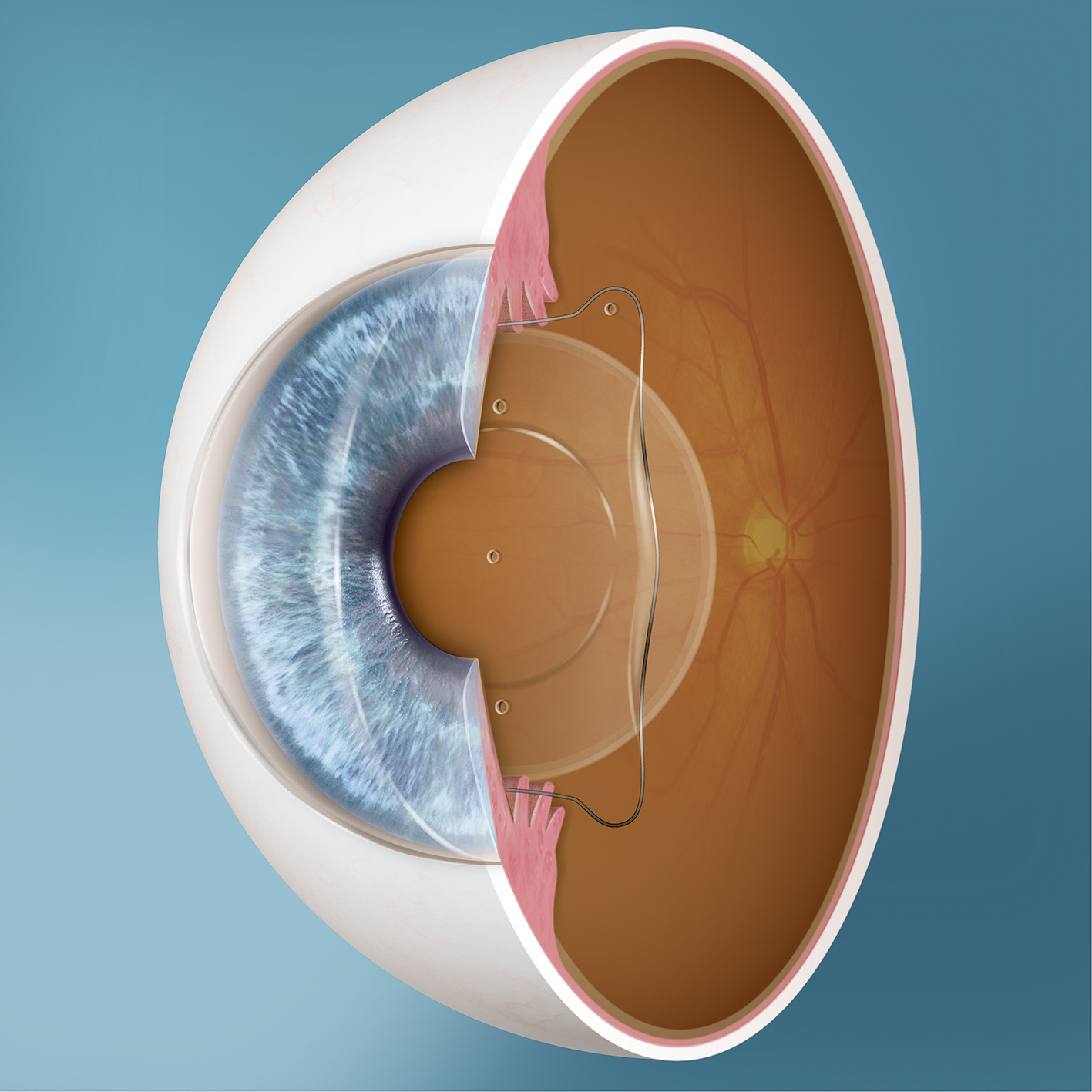 The EVO ICL is an Implantable Collamer Lens designed to correct common visual impairments, notably nearsightedness (myopia) and astigmatism. Made from a material called Collamer, this lens is crafted to function seamlessly with the eye's natural structure. Comparable in size to a standard contact lens, the EVO ICL is positioned inside the eye in a procedure lasting about 20 to 30 minutes. Contrary to laser vision correction surgeries that permanently alter the corneal shape, the EVO ICL method is additive, which means there's no removal of corneal tissue. Globally, the EVO ICL lens has been the choice for over 1 million eye enhancements.
---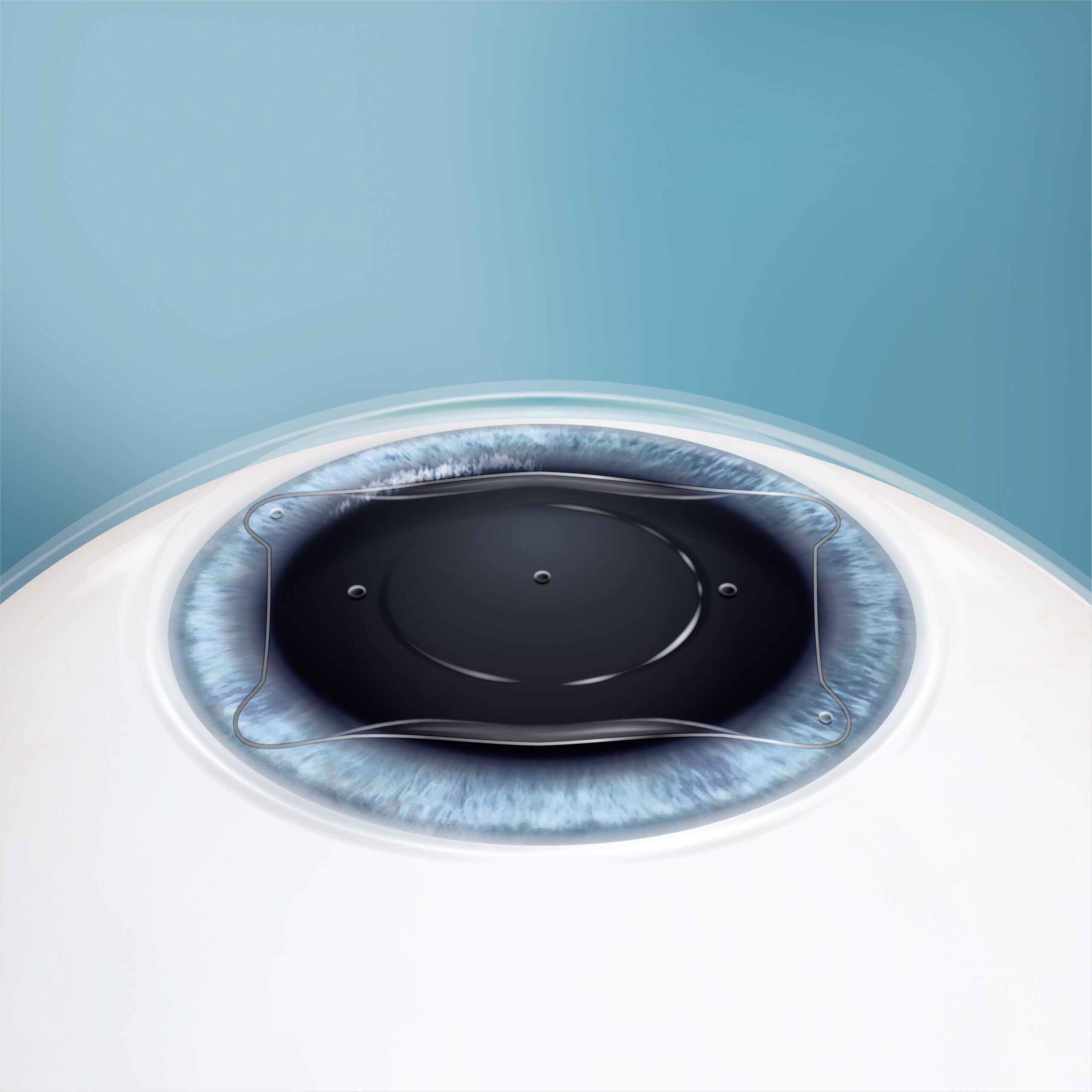 EVO ICL Procedure Overview – What to Expect
EVO ICL is made of biocompatible Collamer material that works in harmony with your eye. Your eye doctor will create a small opening in your cornea that will be used to insert and position the EVO ICL. For most patients, the procedure is virtually painless with numbing drops and it typically takes less than 20 – 30 minutes. Patients typically experience improved vision right away and a quick recovery time.
---
What are the Benefits of Collamer?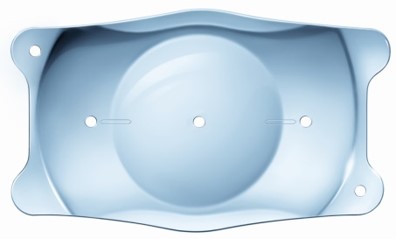 Collamer is a unique material that stands out in the world of eye care, and it's at the heart of the EVO ICL lens. Here's why Collamer is so special:
Biocompatibility: In simple terms, Collamer is very friendly to the eye. Being biocompatible means that the material is designed to work harmoniously with your body. The risk of your eye reacting negatively to it is minimal.
Ultra Clear: One of the primary reasons Collamer is chosen for ICLs is its clarity. It ensures that light is focused accurately, giving you crisp and clear vision. It's like upgrading to high-definition in the world of visuals!
UV Protection: Collamer has a natural filter against harmful ultraviolet (UV) rays. While it's no substitute for sunglasses, it offers an added layer of protection against the sun's harmful effects.
Hydrophilic Nature: This might sound technical, but all it means is that Collamer loves water. This characteristic ensures that the lens remains comfortable in the eye, as it retains a small amount of water, making it soft and flexible.
Non-Decomposable: Collamer doesn't break down over time inside the eye. This means that once your ICL is in place, it's there to stay, continuing to provide you with clear vision without degradation.
In essence, Collamer combines the best of both worlds: it's gentle on the eye while offering crystal-clear vision and additional benefits. It's a material truly designed with the patient's well-being in mind.
---
Benefits of EVO ICL
Provides clear, sharp vision
20 to 30 minute procedure
Quick recovery time
Removable by your doctor
Offers UV protection
Can treat nearsightedness with or without astigmatism
Not visible once in place
Does not cause dry eye syndrome
Excellent night vision
---
Are There Any Risks With The EVO ICL Procedure?
Every medical procedure comes with its set of potential risks. With the EVO ICL treatment, some infrequent complications might include inflammation, elevated eye pressure, or the requirement for a supplementary procedure, such as an ICL adjustment. While these potential challenges are minimized to the greatest extent, they're usually identified and managed promptly, generally without enduring repercussions.
---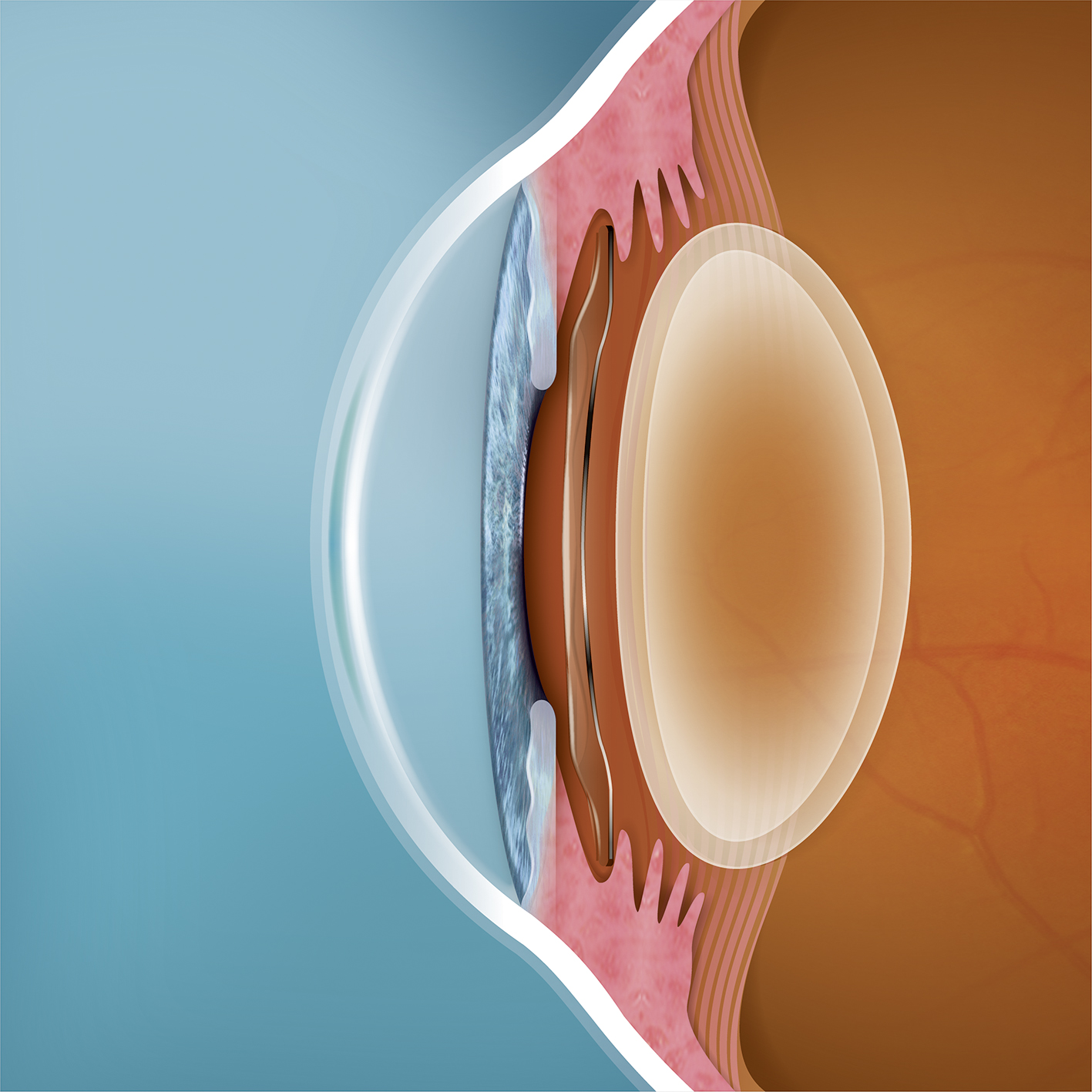 Cost and Financing for EVO ICL
The cost of an EVO ICL procedure can vary depending on your personalized treatment plan. Many EVO ICL patients look forward to spending less in the long run with the EVO ICL compared to the continued costs of contacts and glasses. Ask about financing options that may be available for your EVO ICL procedure.
---
Is EVO ICL Right for Me?
Those in search of a versatile and body-friendly vision rectification alternative often gravitate towards the EVO ICL. It's especially suited for many individuals who don't qualify for laser vision correction.
The perfect candidates for EVO ICL typically:
Fall within the age bracket of 21 to 45.
Are exploring solutions for moderate to high degrees of nearsightedness (even if accompanied by astigmatism).
Possess a consistent prescription with no variations in the past year.
Boast a strong eye health record, free from glaucoma, iritis, or diabetic eye conditions.
---
EVO ICL
The EVO ICL (Implantable Collamer Lens) is an implant that corrects vision without removing any corneal tissue
LASIK
LASIK is a two-step laser vision correction surgery where a flap is made on the surface of the eye called the cornea, and the underlying layers are reshaped with an excimer laser to correct
vision.
PRK
PRK is a laser vision procedure similar to LASIK but no corneal flap is created. The top layer of the cornea called the epithelium is removed, and the underlying tissue is reshaped to correct vision.
---
Which Option Is Right for Me?
This chart breaks down the general candidacy guidelines for each procedure. During your initial consultation, your surgeon will discuss your measurements and help you make the right choice depending on your unique vision.
EVO ICL
Nearsightedness:
Moderate to Severe
LASIK
Nearsightedness:
Mild to Moderate
PRK
Nearsightedness:
Mild to Moderate
---
EVO ICL Patient Testimonials
---